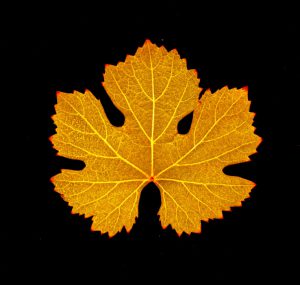 Harrington Wines is a small producer vinifying many of the exceptional obscure grapes of California as well as producing clean, stable wines made with low sulfite additions. Gentle, small-lot fermentations, and an old-school, wood basket press, help to fashion aromatic, focused, precise wines. Long story short, these wines are about as real as it gets.
---
---
Vernalis, Ramato-Style Pinot Gris — 'John Henry Vineyard' San Benito
Pinot Gris (Grigio) has a lightly tinted skin (Gris means "gray") — so the longer the skins are left in contact with the fermenting juice, the more tinted the final product will become (as well as an increase in tannin and phenols). This ramato style is quite common in Friuli and Slovenia (see our Stekar Sivi Pinot here).
Mission —  `Somers Vineyard` Lodi 
40% of the wine goes through carbonic (emphasizing the grape's inherent glou-glou quality) with the other 60% being crushed by foot — all indigenous yeasts . The wine was aged for four months in stainless steel and neutral oak. Hardly any SO2 added — and only at bottling. 100% organic. This wine is young and fresh — think raspberry candy and grapefruit.
Corvina — `Stileto Vineyard` San Benito
Corvina is a red wine grape used as the key component in the Italian wines of the Veneto. Familiar wines such as Valpolicella, Bardolino and Amarone are all composed primarily of Corvina. Corvina is also notable as a descendant of Pinot Noir. Corvina-based wines tend to be bright red and lighter in body with spicy, complex aromatics and flavors with a rich, glycerin mouthfeel. There is little, if any influence from oak barrels as the wine was cellared in stainless steel and 50% neutral oak barrels. This is a firm wine with nerve and food-friendly acidic background. It is richly aromatic and driven by dried strawberry, rose petal, cherry liqueur and raw almond. Flavors of raspberry, cherry tobacco, quince, cinnamon, wet stone intermingle. This Corinva is best served at cooler temperatures.