Since the Middle Ages, there have been records about the lieu-dit "le Tue-Boeuf" and its excellent wines which were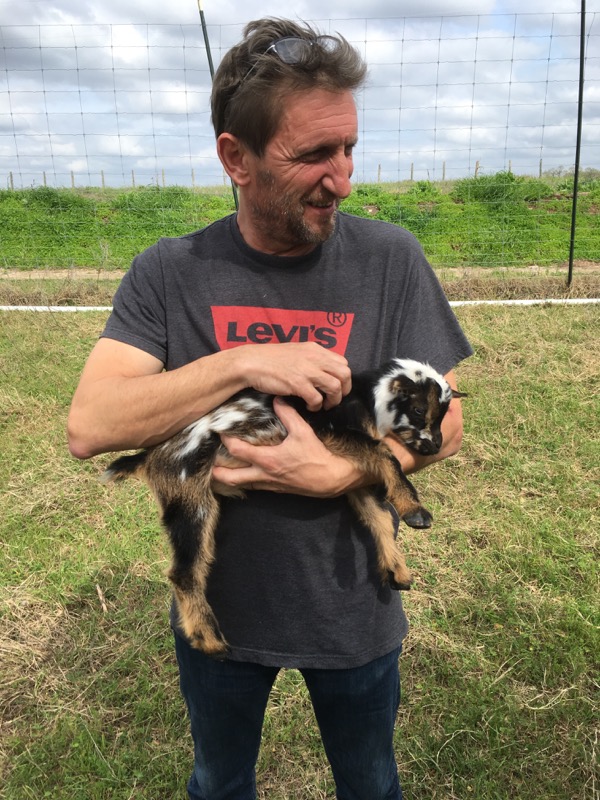 enjoyed by the local nobility and the kings of France. The family name Puzelat is mentioned in 15th century documents.
History, though, is not the story here. It's about two brothers, Jean-Marie and Thierry Puzelat, who tend their 10-hectare family estate in Les Montils (part of the Cheverny AOC) and rent 6 hectares in a village nearby to produce AOC Touraine. The region, near the hunting grounds of Sologne, has always used a wide variety of grapes. Since the 60's, the Puzelats' father had been making his own selections of vines to replant, leaving his sons with vines of Sauvignon Blanc, Chenin Blanc, Chardonnay, Pinot Gris, Menu Pineau (or Arbois), Pinot Noir, Gamay, Cabernet Franc and Côt (or Malbec).
Jean-Marie was joined on the estate by his younger brother Thierry in the early 90's and they began converting their vines to organic viticulture. When the Cheverny AOC was created with the 1993 vintage, some varietals became outlawed from the blends, and the brothers started a yearly struggle to get their wines accepted under the new appellation. Now, when a wine is rejected, they sell it under a Vin de Pays or Vin de France label; their customers know and trust their work and methods, so quality is never put into question.
---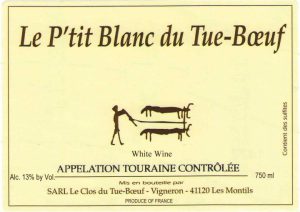 67% Sauvignon Blanc/33% Chardonnay — grown in clay and flint, sand and gravel. The "little white" is the starting point for Tue-Boeuf's whites. As for the entry-level red (Vin Rouge), the fruit is sourced from several organic vigneron friends in their corner of the Cher valley in the Touraine. In 2017, so much Sauvignon was lost in this difficult vintage that the Puzelats sourced some Chardonnay from friends in the southern Beaujolais. As with all of their wines, the P'tit Blanc is fermented with natural yeasts; but is the only one of the whites to not see any time in oak. This is pure vin de soif as usual, light, bright, crisp, pineapple-y in flavor but finishing clean and dry, with an added measure of body from the Chardonnay in the blend this vintage.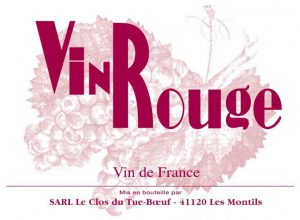 100% Gamay. A juicy, glou-glou Gamay. Organically farmed, hand-harvested fruit, sourced from  near the Puzelat home in the Cher valley in the Touraine. Whole-cluster… carbonic… natural-yeast fermentation… with about 6 months of aging in tank. Classified as a VDF, Vin Rouge is Tue-Boeuf's easiest-drinking and most playful of the portfolio.  A quintessential bistro wine — as it will pair with just about ANYTHING.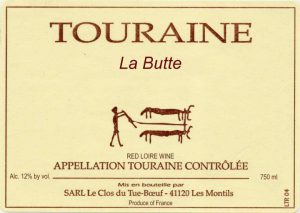 100% Gamay. Tue Boeuf has been purchasing and harvesting this old-vine Gamay for 15 years from a Cher Valley neighbor (also the source of the Petit Buisson fruit). La Butte is an organically farmed, hand-harvested 1.4-hectare parcel of 85-year-old Gamay on flinty clay soils. A small percentage of the vines are of the teinturier type distinguished by its red flesh, which adds deep color as well as flavor to this wine. Like all of the Tue-Boeuf reds, the wine goes through whole-cluster, open-top, semi-carbonic fermentation in vat; La Butte is then pressed, aged for 8 months in used Burgundy barrels and bottled unfiltered with minimal sulfur. Compared to the entry-level, glouglou Vin Rouge Gamay, La Butte is firmer and darker with an iron-tinged  finish. Typically, the wine is a Touraine AOC but in 2016 was classified as VDF.